Prof. Dr Melina Kalfelis will start at the University of Bayreuth on 1 May 2023 as Junior Professor of Social and Cultural Anthropology with a Focus on Social Belonging
01.05.2023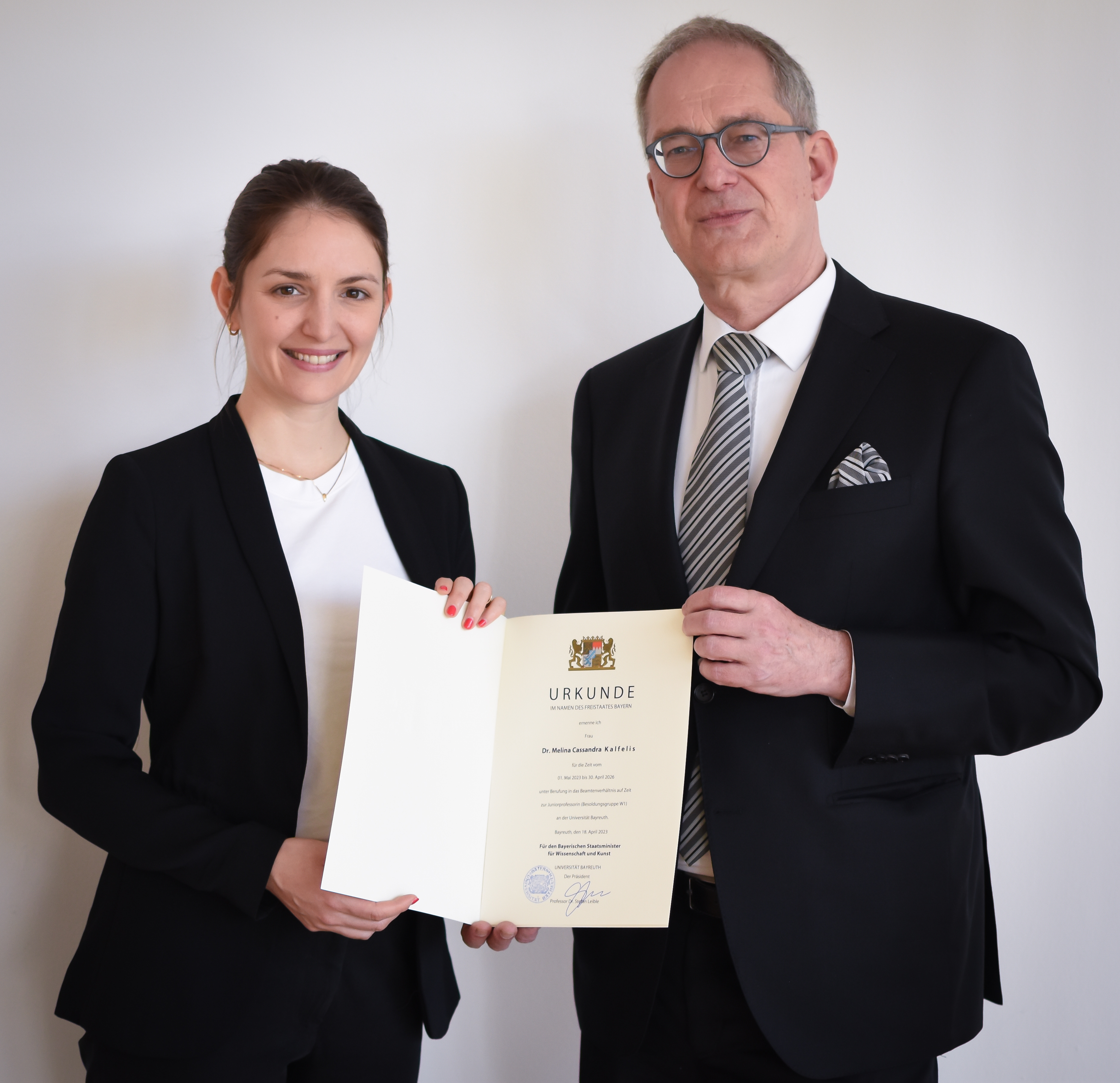 The University of Bayreuth is not entirely new to Prof. Dr. Melina Kalfelis, even though she will be starting here again on 1 May 2023. She was already working at the University of Bayreuth in 2020 and 2021 - as a Fellow of the Africa Multiple Cluster of Excellence and as a research assistant. "Bayreuth is the most important scientific location in Germany for my research work," says Kalfelis. She conducts research on politics, civil society, violence, trust, ethics, organisation and bureaucracy, development and transnationalism. The focus of her research is on Africa and Europe.
Prof. Dr. Melina Kalfelis studied historical ethnology, political science and psychoanalysis at the Goethe University in Frankfurt. Her doctorate, entitled "NGO as Lifeworld", deals with the lifeworlds and biographies of civil society actors in Burkina Faso, power structures in transnational NGO cooperation and concepts of 'poverty' in the African language Mooré. The doctorate was also awarded to her by the University in Frankfurt. After her doctorate, she received several scholarships - among others from the Bayreuth Cluster of Excellence, but also from the Volkswagen Foundation for a research stay at the German Institute of Global and Area Studies in Hamburg and from the Merian Institute for Advanced Studies in Africa at the University of Legon in Accra.
In addition to research, Kalfelis also places particular emphasis on practice. She produces documentary films herself and is interested in photography. "I actually prefer to be behind the camera instead of being interviewed," she says. That's why she also wants to incorporate practical relevance into her teaching. "I want to make my courses innovative," Kalfelis emphasises. She can well imagine cooperating with media studies at the University of Bayreuth. "Interdisciplinary work is important to me and also characterises my personal career," she says. "The University of Bayreuth is also the right location for me because of the interdisciplinarity that is practised."

WELCOME!