Joh Sarre receives the Prize of the City of Bayreuth ...
19.11.2021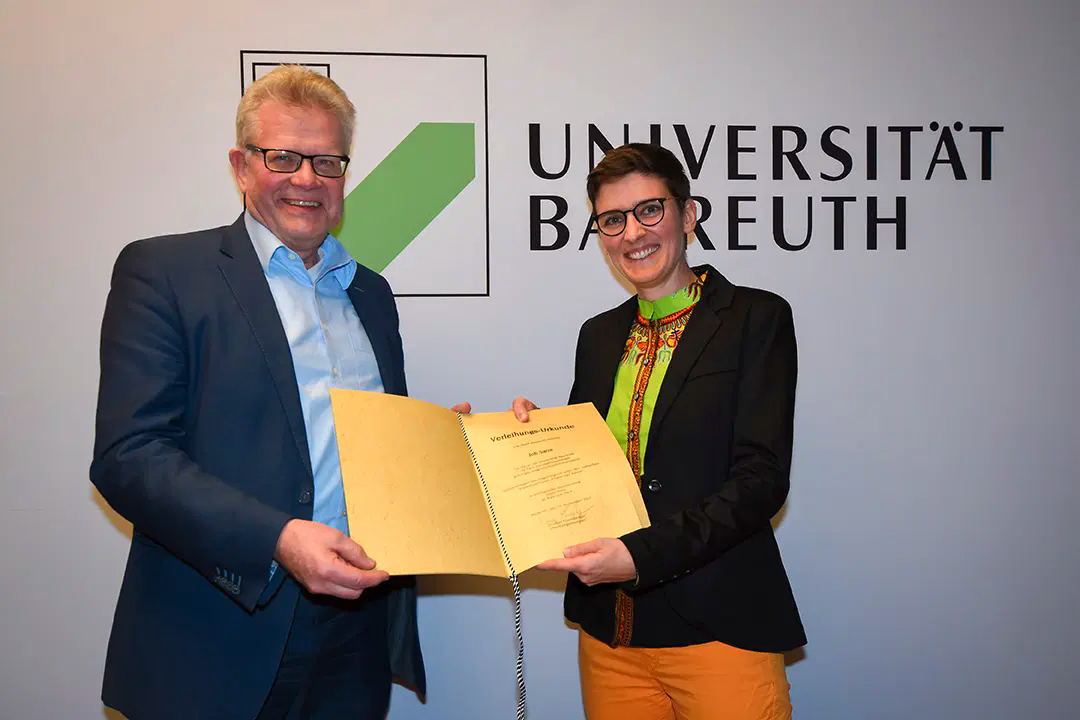 ... for the summa cum laude dissertation entitled "'Some call it slum, we call it home!' - Negotiations of belonging among the Nubian inhabitants of Kibera, Kenya" The core question of the work is how people feel they belong to other people and places they consider home.
Sarre's outstanding language skills (Kiswahili, Sheng and some KiNubi), living in a Nubian slum household in Kibera for several months, and acquiring the necessary skills to navigate Kibera safely have enabled work that offers a unique insight into the everyday life of a slum. Sarre did her bachelor's degree in "Culture and Society of Africa" in Bayreuth and moved afterwards to Leiden University (Netherlands) for a master's degree in "Cultural Anthropology and Development Sociology". Most recently, Joh Sarre held the position of Academic Councillor at the Chair of Social Anthropology at the University of Bayreuth.
Congratulations!