Apply now for our research-oriented study programmes!
30.06.2021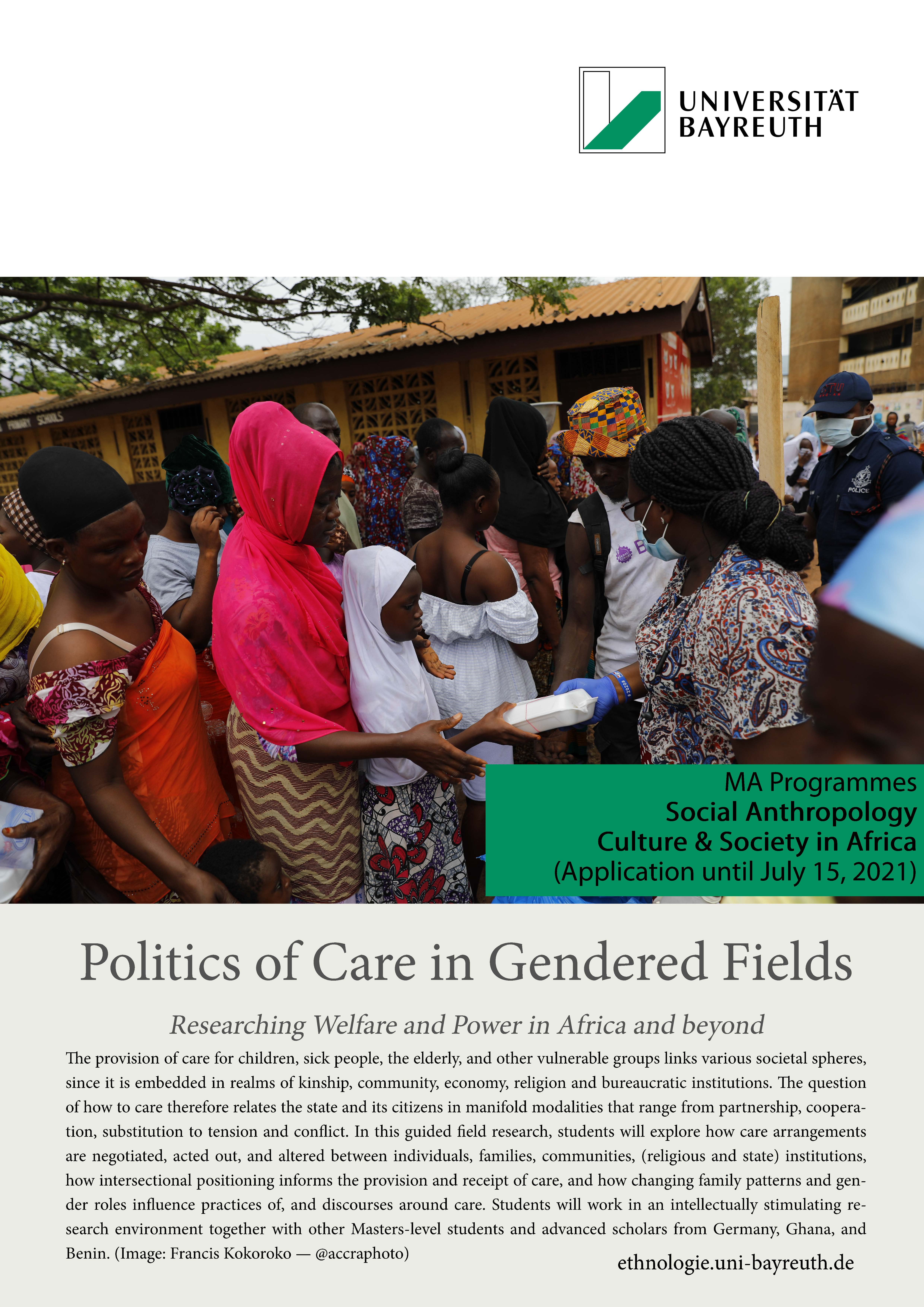 Our MA study programmes KuGeA and KuS offer students the possibility to conduct their own research project. This guided research opportunity is the centrepiece of our master programmes. Apply now until 15/07/2021. Next semester's (WiSe 2020/21) main topic will be "Politics of Care in Gendered Fields: Researching Welfare and Power in Africa and beyond". Pleae find further information here.
We are looking forward to your applications.