zurück zur Übersicht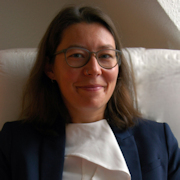 Eileen Jahn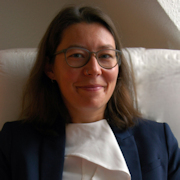 Faculty of Humanities and Social Sciences
Epistemologies of the Global South
---
Scientific career
Since 12/2020: Doctoral Fellow at the Chair of Epistemologies of the Global South

2018–2020: M.Sc. Social Sciences, University of Amsterdam, The Netherlands Thesis: Guardians of Trust:
An Ethnographic Account on Mistrust and Trust in Democratization (thesis research in South Africa)

2016–2018: B.A. Cultural Studies / Art-Media-Aesthetic Education, University of Bremen, Germany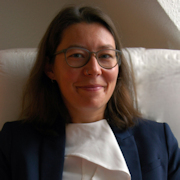 Faculty of Humanities and Social Sciences
Epistemologies of the Global South
---
Research areas and interests
Central and Eastern Europe, South Africa, Southern Africa

infrastructures, coloniality of power/knowledge, decolonization, social movements, anthropology of ethics, activism, critical urbanism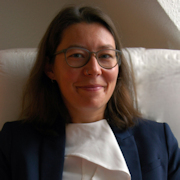 Faculty of Humanities and Social Sciences
Epistemologies of the Global South
---
Publikationen
2021
Jahn, Eileen; Papailias, Penelope; Gupta, Pamila; Rocha Lima, Pedro Silva
Against Gravity : A Worldly Interview with Gustavo Lins Ribeiro
Hrsg.: Chin, Elizabeth J.
In: American Anthropologist Bd. 123 (2021)
https://www.americananthropologist.org/online-cont ...

Jahn, Eileen; Ndlovu, Patricia Pinky
The Prospects and Challenges of the Solidarity, Diversity and Inclusion Nexus
2021
Solidarity in Diversity : Highlighting Marginal Voices in Academia, Practice and Society, Melbourne, Australia (online)

Jahn, Eileen; Bastidas Meneses, Luis Bernardo
"The River is not to Blame" : Anthropomorphizing the agency of water and expanding solidarity
2021
Waterworlding: Reflecting on Multiple Waters, online

Jahn, Eileen
Access to energy for all in South Africa and the anthropologist's responsibility of care
2021
Responsibility: Association of Social Anthropologists of the UK's 2021 conference (Panel: Who speaks for Energy? Responsibility and authority in the ethnographies of energy in an era of anthropogenic climate change II), University of St Andrews (online)

2021
Burmester, Kolja; Jahn, Eileen; Käsmayr, Sarah; Schindler, Lena; Taleqani, Scherzad
Talking 'bout Your Generation : Wie die Welt den Bach runtergeht und dabei das Meer überläuft
Augsburg : MaroVerlag, 2021. - 36 S. . - (MaroHeft; 6)
https://www.maroverlag.de/marohefte/249-talking-bo ...