Overview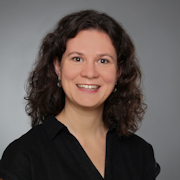 Sabrina Maurus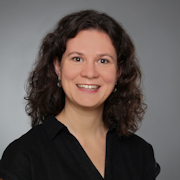 Faculty of Humanities and Social Sciences
Social Anthropology
---
Scientific career
since February 2020: research associate at the Cluster of Excellence Africa Multiple in the project "Making a Living: Learning trajectories towards the ability to earn a livelihood", Research Section "Learning"

PhD at BIGSAS (defended 2020) with the title: "Battles over State Making on a Frontier - Dilemmas of Schooling, Young People and Agro-Pastoralism in Hamar, Southwestern Ethiopia"

Jan. - Sep. 2019: Research associate in Social Anthropology and contact concerning internship guidance

Co-Organization of the working group "Learning for the Future – Transdisciplinary Perspectives on Knowledge Transmission in Africa and beyond" at the Bayreuth Academy of Advanced African Studies (winter semester 2017/18) and of the Symposium "Education & Visions of Future(s)" (12-13 April 2018) (organized with Anna Madeleine Ayeh, Tanu Biswas, Dr. Tabea Häberlein, Dr. Lena Kroeker, Daniel Kyereko, Dr. Jennifer Scheffler, Julia Thibaut, Dr. Astrid Utler, Maike Voigt, Theresa Vollmer)

Mar. - Jun. 2017: Visiting Scholar, Department of Anthropology, University of Wisconsin-Madison
Winter semester 2015/16: Research associate at the Cultural & Social Anthropology research group, University of Bayreuth
2012: Master of Arts in Cultural & Social Anthropology, University of Bayreuth
2011: Semester abroad at Université Victor Segalen in Bordeaux, France
2009: Bachelor of Arts in Comparative Studies in Culture and Religions, Philipps University Marburg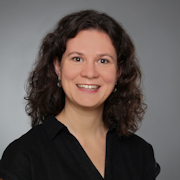 Faculty of Humanities and Social Sciences
Social Anthropology
---
Research areas
Education, childhood, youth, state-making, rural transformations

regional focus: Benin, Ethiopia

Field research
since 2020: fieldwork in Benin

2010-2015: several fieldwork stays in Ethiopia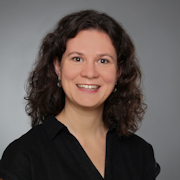 Faculty of Humanities and Social Sciences
Social Anthropology
---
Publications
2020
Häberlein, Tabea; Maurus, Sabrina
Losing or securing futures? Looking beyond 'proper' education to decision-making processes about young people's education in Africa : an introduction
in Children's Geographies vol. 18 (2020) issue 6. - pp. 569-583
doi:10.15495/EPub_UBT_00005159 ...

2019
Maurus, Sabrina
Rethinking the 'Global Good' of Compulsory Schooling : Combining Young People's Education and Work for Making a Future in South-West Ethiopia
In: Clemens, Iris ; Hornberg, Sabine ; Rieckmann, Marco(ed.): Bildung und Erziehung im Kontext globaler Transformationen - Opladen, Berlin, Toronto: Barbara Budrich, 2019. - pp. 141-152 . - (Schriftenreihe: "Ökologie und Erziehungswissenschaft" der Kommission Bildung für nachhaltige Entwicklung der Deutschen Gesellschaft für Erziehungswissenschaft (DGfE))
https://shop.budrich-academic.de/wp-content/upload ...

2016
Maurus, Sabrina
Times of Continuity and Development : Visions of the Future among Agro-Pastoral Children and Young People in Southern Ethiopia
in AnthropoChildren (2016) issue 6. - pp. 1-14
https://popups.uliege.be/2034-8517/index.php?id=24 ...

2015
Maurus, Sabrina
Straßenkinder in Addis Ababa, Äthiopien - eine interdisziplinäre Forschung
In: Treiber, Magnus ; Grießmeier, Nicolas ; Heider, Christian(ed.): Ethnologie und Soziale Arbeit : fremde Disziplinen, gemeinsame Fragen? - Leverkusen: Barbara Budrich, 2015. - pp. 29-46

2012
Maurus, Sabrina
Heinonen, Paula: Youth Gangs and Street Children : Culture, Nurture and Masculinity in Ethiopia. New York, Oxford, 2011
Dada : Rivista di Antropologia Post-globale
Trieste 2012
http://www.dadarivista.com/Archivio/2012DADA-n2-di ...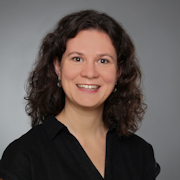 Faculty of Humanities and Social Sciences
Social Anthropology
---
Sabrina Maurus
'Africa Multiple: Cluster of Excellence' research "Making a Living" | Research associate
University of Bayreuth
Building: Zapf Haus 2
Universitätsstraße 38
​D-95448 Bayreuth
Phone: +49 (0)921 / 55-4785
E-mail: sabrina.maurus@uni-bayreuth.de
Homepage: Anthropology | Universität Bayreuth