Overview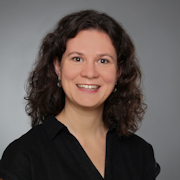 Sabrina Maurus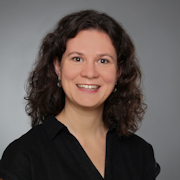 Faculty of Humanities and Social Sciences
Social Anthropology
---
Scientific career
Sabrina Maurus is research associate at the Africa Multiple Cluster of Excellence in the project "Making a Living: Learning trajectories towards the ability to earn a livelihood" in the Research Section "Learning".
Her dissertation at the Bayreuth International Graduate School of African Studies (BIGSAS) was titled "Battles over State Making on a Frontier - Dilemmas of Schooling, Young People and Agro-Pastoralism in Hamar, Southwest Ethiopia" (2020). For her dissertation she was awarded the dissertation prize of the German Anthropological Association (2021), the prize for excellence in applied development research of the KfW Development Bank (2021), the young scholars' prize of the Association for African Studies in Germany (2020/21) and the prize of the City of Bayreuth for outstanding dissertations (2020).
At the chair of social anthropology, Sabrina taught courses on the Anthropology of Education, and Development, as well as the Horn of Africa with a focus on Ethiopia. At the Bayreuth Academy of Advanced African Studies she organized with colleagues the working group Learning for the Future – Transdisciplinary Perspectives on Knowledge Transmission in Africa and beyond (winter semester 2017/18) and the Symposium "Education & Visions of Future(s)" (12-13 April 2018).
She was visiting fellow at the Department of Anthropology at the University of Wisconsin-Madison (2017) and studied Cultural and Social Anthropology (Master of Arts) at the University of Bayreuth with a semester abroad at the Université Victor Segalen in Bordeaux, France and Comparative Studies in Cultures and Religions (Bachelor of Arts) at Philipps University Marburg.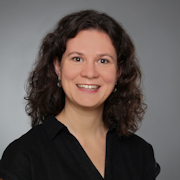 Faculty of Humanities and Social Sciences
Social Anthropology
---
Research areas
Youth, education, schooling, unemployment, state-making, rural transformations
regional focus: Benin, Ethiopia
Field research
since 2020: fieldwork in Benin
since 2010: several fieldwork stays in Ethiopia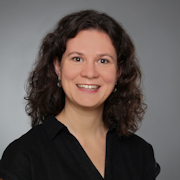 Faculty of Humanities and Social Sciences
Social Anthropology
---
Publications
2022
Maurus, Sabrina
Schoolchildren as Intermediaries : Fights over Children, Education and Power in Hamar on Ethiop ...
in Zeitschrift für Ethnologie volume 147 (2022) . - page 157-171

2021
Maurus, Sabrina
Die Selbstverständlichkeiten von Schule und Kinderarbeit
in DDS : Zeitschrift der Gewerkschaft Erziehung und Wissenschaft Landesverband Bayern (2021) . - page 17-18
https://www.gew-bayern.de/index.php?eID=dumpFile&t ...

Treiber, Magnus; Maurus, Sabrina
Kindheit und Jugend in Afrika
Handbuch Kindheits- und Jugendforschung
Wiesbaden : Springer VS, 2021. - page 1-23
doi:10.1007/978-3-658-24801-7_21-1 ...

Liebelt, Claudia; Alber, Erdmute; Häberlein, Tabea; Martin, Jeannett; Maurus, Sabrina; Thelen, Tatjana; Zoanni, Tyler
Revisiting Marilyn Strathern's Relations : A Relational Reading
in Zeitschrift für Ethnologie volume 146 (2021) issue 1/2. - page 219-224

2020
Maurus, Sabrina
Battles over State Making on a Frontier : Dilemmas of Schooling, Young People and Agro-Pastoral ...
Bayreuth, 2020
(dissertation, , )

2020
Losing or securing futures? Decision-making about young people's education in Africa
publ: Häberlein, Tabea; Maurus, Sabrina
Children's Geographies
2020
https://www.tandfonline.com/toc/cchg20/18/6?nav=to ...

Häberlein, Tabea; Maurus, Sabrina
Losing or securing futures? Looking beyond 'proper' education to decision-making processes abou ...
in Children's Geographies volume 18 (2020) issue 6. - page 569-583
doi:10.15495/EPub_UBT_00005159 ...

2019
Maurus, Sabrina
Rethinking the 'Global Good' of Compulsory Schooling : Combining Young People's Education and W ...
Bildung und Erziehung im Kontext globaler Transformationen
Opladen, Berlin, Toronto : Barbara Budrich, 2019. - page 141-152 . - (Schriftenreihe: "Ökologie und Erziehungswissenschaft" der Kommission Bildung für nachhaltige Entwicklung der Deutschen Gesellschaft für Erziehungswissenschaft (DGfE))
https://shop.budrich-academic.de/wp-content/upload ...

2016
Maurus, Sabrina
Times of Continuity and Development : Visions of the Future among Agro-Pastoral Children and Yo ...
in AnthropoChildren (2016) issue 6. - page 1-14
https://popups.uliege.be/2034-8517/index.php?id=24 ...

2015
Maurus, Sabrina
Straßenkinder in Addis Ababa, Äthiopien - eine interdisziplinäre Forschung
Ethnologie und Soziale Arbeit : fremde Disziplinen, gemeinsame Fragen?
Leverkusen : Barbara Budrich, 2015. - page 29-46

2012
Maurus, Sabrina
reviewed by: Heinonen, Paula: Youth Gangs and Street Children : Culture, Nurture and Masculinity in Ethiopia ...
in Dada : Rivista di Antropologia Post-globale (2012) issue 2. - page 116-119
http://www.dadarivista.com/Archivio/2012DADA-n2-di ...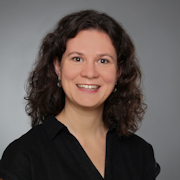 Faculty of Humanities and Social Sciences
Social Anthropology
---
Sabrina Maurus
'Africa Multiple Cluster of Excellence' research project "Making a Living" | Research associate
University of Bayreuth
Building: Zapf Haus 2
Nürnberger Straße 38
​D-95447 Bayreuth
Phone: +49 (0)921 / 55-4785
E-mail: sabrina.maurus@uni-bayreuth.de
Homepage: Anthropology | Universität Bayreuth