Team > Paolo Gaibazzi, PD Dr.
Overview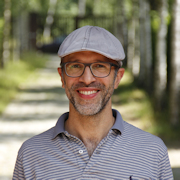 Paolo Gaibazzi, PD Dr.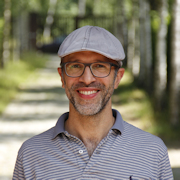 Faculty of Humanities and Social Sciences
Social Anthropology
---
Scientific Career
Since July 2020: Heisenberg Position on "AfroEuropean Frontiers," Chair for Social Anthropology, University of Bayreuth

Feb. 2012 - Dec. 2019: Senior Researcher and Vice-Coordinator (2015-19) of Research Unit: "Progress: Ideas, Agents, Symbols", ZMO–Leibniz Zentrum Moderner Orient, Berlin

Mar. - July 2019: Guest Lecturer, Institute of Social and Cultural Anthropology, Freie Universität, Berlin
July 2017: Habilitation for Professorship in Social and Cultural Anthropology granted by the Italian Ministry of Education and Research (Abilitazione Nazionale Scientifica Settore Concorsuale 11/A5, Seconda Fascia)
May 2017: Visiting Fellow, Academy of Advanced African Studies, University of Bayreuth
Oct. 2016 – Mar. 2017: Guest Lecturer, Humboldt University, Institute for Asian and African Studies (IAAW), Berlin
2006 – 2016: Research Associate, Ethnological Mission in Benin and West Africa (MEBAO) (PI: A. Bellagamba), University of Milan-Bicocca. Funder: Italian Ministry of Foreign Affairs. Clusters: "Historical Legacy and Current Practices of Mobility"; "Memories of Slavery".
2013 – 2016: Research Associate, PRIN Project "State, Plurality, Change in Africa" (PI: P. Valsecchi), University of Pavia. Funder: Italian Ministry for Education and Research.
Aug. - Sept. 2016: Visiting Professor of Anthropology, University Agostinho Neto, Faculty of Social Sciences, Angola
Oct. 2010 – Jan. 2012: Lecturer, Department of Anthropology and Philology, University of Latvia, Riga
Aug. – Sept. 2011: African Borderlands Research Network (ABORNE) Visiting Researcher, Centre for African Studies, ISCTE, Lisbon. Supported by an Exchange Visit Grant from the European Science Foundation,

Nov. 2005 – May 2010: PhD in Anthropology of the Contemporary World, University of Milan-Bicocca. Dissertation: "Soninke Young Men, Migration and the Dynamics of Staying Behind, The Gambia", Supervisor: Prof. Alice Bellagamba
Sept. 2009 – Apr. 2010: Programme Coordinator, Postgraduate Specialisation Degree Anthropology of Migration, University of Milano-Bicocca.
Sept. 2004 – Sept. 2005: MSc in Visual Anthropology, University of Oxford
Oct. 1999 – July 2002: BA in Social Anthropology (First Class Honours), University of Kent at Canterbury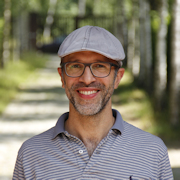 Faculty of Humanities and Social Sciences
Social Anthropology
---
Research Interests
African Migrations – Mobility and Immobility Theory – Border Regimes – Islam and Muslim Subjectivities – Fate and Fortune – African Post-Slavery– Rural Youth – Trade and Entrepreneurship – History and Memory – Social Movements – Visual Culture and Photography.
Regional Focus
West and Southern Africa (esp. Gambia, Senegal and Angola); the Mediterranean Region (esp. Italy and Tunisia)

Regional Focus

West and Southern Africa (esp. Gambia, Senegal and Angola); the Mediterranean Region (esp. Italy and Tunisia)