Neue Publikation: The Multiplicity of Orders and Practices - A Tribute to Georg Klute
25.03.2019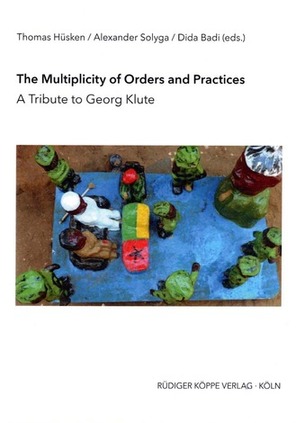 Im März 2019 erschien im Rüdiger Köppe Verlag das Buch "The Multiplicity of Orders and Practices - A Tribute to Georg Klute"
Herausgeber: Thomas Hüsken, Alexander Solyga, Dida Badi
Inhalt:
The volume is meant as a tribute to Georg Klute (University of Bayreuth, Germany) and his work. It focusses on four thematic fields which have been central for Georg Klute's research: "politics and beside and beyond the state", "legal pluralism", "anthropology of violence and war", "anthropology of work", and "participant observation". The book intends to trigger debate, discussion, and thus, further evolvement of Georg Klute's scholarly œuvre.
Link zum Verlag: https://www.koeppe.de/titel_the-multiplicity-of-orders-and-practices